If you are thinking of making a plan for a bedroom makeover then it will be great but one of the greatest challenges most people face is the budget. Every person has a budget for whatever he/she does. Whether you shift to a new house and plan to decorate you cannot do it without a budget.
The budget can be higher or lower according to the needs of the people and it varies. Suppose you are thinking about using valuable items for decorating then it will cost higher if you choose a reasonable or lower price item then it will cost lower. So the main fact is it's up to you what and how you want to makeover your bedroom on a budget.
Bedroom Makeover on a Budget:
Bedroom makeover will be harder if you don't know how to do so. If you are doing the makeover for the first time here are some tricks among a lot of tricks so that it could be easier for you. So let's talk about them.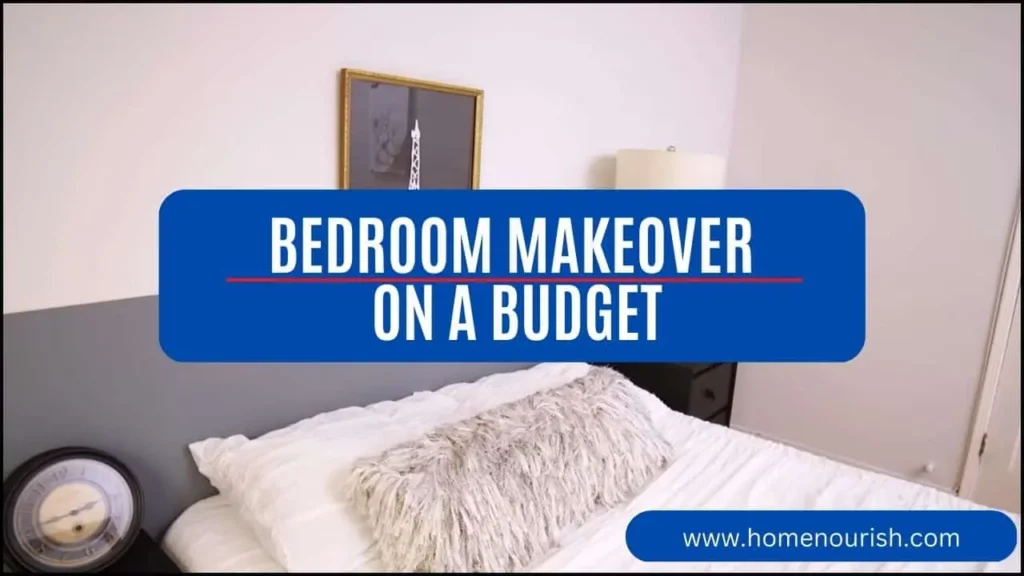 White Paint in Your Bedroom:
Paint is an important part of a bedroom because it is related to highlighting your bedroom and also creates a mood. For a relaxing bedroom, it is recommended to go through white color for the bedroom. White is the symbol of a smooth and fresh mind. It's not so costly but creates a great impact on your day-to-day living.
Most people paint their bedrooms with different colors on different walls. You can also do so but I don't recommend that because it makes the room over-highlighted you can add strips of color so that it looks focused and attractive rather than over-highlighted.
Focus on Your Bed:
The bed is the main point for a makeover in a bedroom because when a person visits your home and if you take them into your bedroom they will first observe your bedding style.
Your bed does not need to be so costly but you can decorate and manage bedding items in a manner like your pillows, bed sheet, and other unwanted items that can store under the bed. You can attach a simple bed headboard to your bed to make it attractive. Pillow cover also impacts bedroom makeovers and it is not so costly.
Light Up Your Bedroom:
Lighting can change the outlook of a bedroom and lighting are the best way to makeover a bedroom on a budget. Mainly lighting is used in the evening and night but if you are facing the problem and do not get natural daylight in the daytime then without lighting you have no other options.
There are several lighting options that will charge you lesser and save electricity bills. Lighting options are available as a floor lamp, pendant lamp, ceiling lamp, desk lamp, torchiere lamp, and so on.
Use Matching Curtain:
You can get curtains at a reasonable price but the price varies according to the design and the quality. Always try to use the same color curtains for your windows, doors, bathroom, and kitchen because different color curtain does not look good in the room. But you can use images of curtains like a cartoon or natural images or others.
Add Simple Accessories:
Simple accessories are used in home appliances like clocks, fans, tables, chairs, speakers, and many more. Try to remove faulty appliances that make noise or don't suit your bedroom. The best way is to exchange older furniture and appliances in the bedroom. Too old and faulty appliances may make noise or not be suitable for your bedroom.
Think Deep about Flooring:
The floor is also part of your bedroom. So there is no alternative option to keep floor maintenance. There is nothing else without using rugs on the floor. Cover all the areas which are free space for your bed and other furniture.
If you don't want to use rugs then you must clean your floor regularly so that it could not get so much dirt that you cannot clean it. There are many flooring liquids available in the market that cleans older stain easily.
Add Extra Beauty:
This means adding some other items in your bedroom to make it more inviting like vases, flower plants, paintings, glass windows, normal mirrors, etc. These items are not so costly that you can easily buy them online or from the nearest market.