Most bookworms love to turn the pages at night before going to sleep. But almost none wants to read the favorite lines under the main lights. Therefore, lots of book lovers get themselves color lights for reading to accomplish the task.
But there are a large number of choices, making the purchase a cinch. Without the right one, your reading will turn into a living nightmare. The worst part is your eyesight will certainly get badly affected.
Analyzing the top ones, we brought here the best color lights for reading at night. Without breaking the budget, each one can give you a new nighttime reading experience.
So why late? Just have a cup of coffee and dive into this content to explore more about the best color light for reading at night.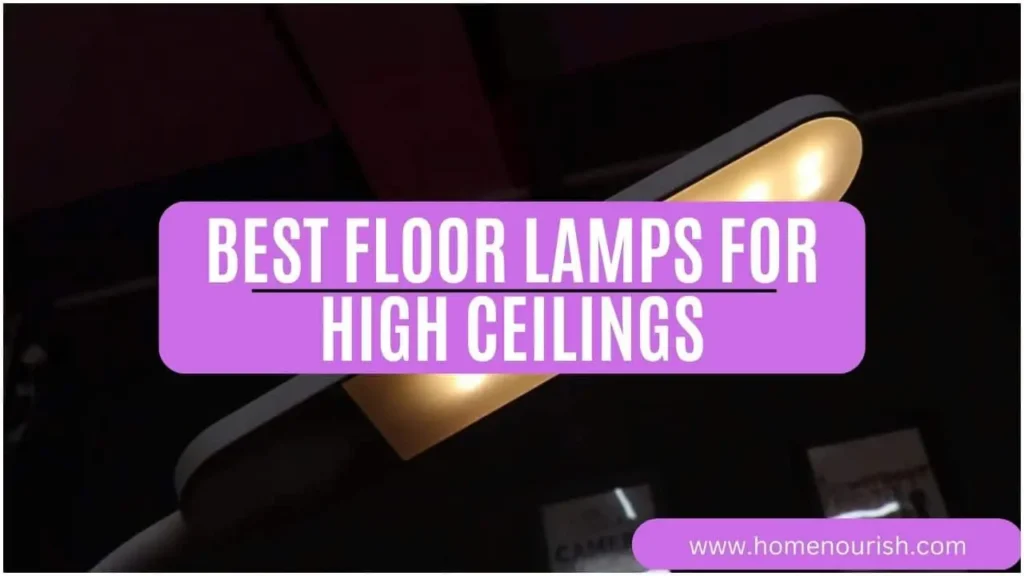 Guide for Best Color Light for Reading at Night
There are specific factors contributing directly to the quality & performance of color lights. Each one is important to make a successful purchase regarding the best light.
Light Style:


Most color lights are LEDs nowadays. In fact, it's the most efficient among others. You need to focus on the base & gooseneck here. A metal base provides great stability against tipping or falling.
Meanwhile, a flexible gooseneck allows you to position the light over the targeted area. There are lights with arms having 360 flexibility & some others offer vertical movement only.

Dimmability:


Using a dimmer can help you to adjust the lighting brightness. There are basically two particular types – white light & nighttime light. You should check out whether the dimmer is fully compatible with the LEDs.

Lumen:


It measures the emission amount from the light. A higher lumen refers to greater brightness whereas lower ones reveal its dimmability. The lumen differs depending on its intended use. For reading purposes at night, you may want to have 400 – 600 lm.

Light Color:


In standard practice, Kelvin (K) scale measures the appearance/color of light. Higher temperature gives more white/bluish light which gets yellower for lower Kelvin. There are several temperature standards in accordance with its designated use. But 2700 – 4000 K holds the most suitable for night reading.

CRI:


Color Rendering Index reveals the accuracy of the appeared color. The range is from 0 to 100. If CRI gets closer to 100, it means better lighting efficiency or output. At least, CRI = 80 is recommended for reading lights. A deviation of 5 or so bears no negligible effect though.

Clip/Clamp:


There are now several LED Best Color Lights for Reading at Night available with a clamp/clip system. It actually lets you attach the light with the book, laptop, notepad or so. Therefore, you can concentrate more light in a smaller area. For clip/clamp, you have to ensure its sturdiness & durability.
10 Best Color Lights for Reading at Night for Creating the Perfect Ambiance:
Knowing the factors important, it's time to explore the best color lights for reading at night one by one. We analyzed & therefore, enlisted the most suitable, affordable & preferable ones. With the ultimate gear, you'll certainly enjoy pleasant reading time at night.
1. Lampat LED Desk Lamp
The black-painted Lampat lamp comes with a modern, sleek design. With dimmable LED, it gives a natural light for reading. The moveable arm is of good quality plastic. Thanks to the optical material, it ensures glariness protection. There come 5 of level brightness for 4 lighting modes.
The space-saving frame has a CRI (Color Rendering Index) of more than 90. In fact, the best-LED color light delivers about 530 lm flux. Lower consumption of power ensures long-lasting service for the eco-friendly building. Using the touch-sensitive control, you can go for a 0.5/1-hour automatic shutoff.
Pros:
Flexural stability with modern design.
Versatile touchscreen control panel.
4 different modes, 5 brightness levels.
Lower power requirement with 10W.
Best serviceability for a long time.
Cons:
Only vertical movement of the arm.
Not suitable for subtle projects.
2. TaoTronics TT-DL16 Stylish Metal LED Desk Lamp
With a solid design, the TaoTronics lamp ensures full retention of optics. The metal body having a matt finish initiates glare-free illumination. It provides 1200 lux within 2700 – 6500 K temperature. Both the arm & head allows multi-angle adjustment. Sidewise light transmission is possible using the guide panel.
Through 6 brightness levels, the best desk lamp for reading offers 5 different color modes. For further convenience, it features memory & night light functionality. In addition, the power requirement is rather low with 12W only. And the integrated smart USB port lets you connect modern devices.
Pros:
Fully rotational head base & arm.
Saving of brightness, temperature.
Complete control through settings.
6 brightness levels with 5 modes.
60-min timer for automated shutoff.
Cons:
High pitching noise from the base.
The horizontal move isn't possible.
3. TaoTronics LED Desk Lamp
The classic lighting performance with TaoTronics induces a contemporary take. Its modern outlook easily fits into any home/office décor. The featured head is completely adjustable in any direction. With the best book light, there comes no flickering light wash. In fact you can enjoy soft & stable light without glare.
The plastic & metal combo initiates long-lasting life. The LED panel delivers 410 lm, against the 12W power requirement. You can get 5 lighting modes using 7 brightness levels. Also, the tested color temperature ranges from 2700 – 6000 K. The featured touch control comes with smart USB integration.
Pros:
Dimmable lamp with a sleek design.
Zero flickering wash of LED lights.
Completely angle-adjusting head.
Incredibly long cord of 59.05 inches.
Memory function, integrated USB.
Cons:
Slight flashing can take place.
No remembrance of the setting.
4. TOPELEK Reading Light
Despite its minimalist design, Topelek can deliver multifunctional output. It features a unique clamp with an anti-skid pad. Using the combo, you can mount it on devices without a scratch. LED reading light gives no dazzling/flickering to cause eye pain. With full flexibility, the metal gooseneck gets to the best position.
It's rather lightweight, ensuring superb portability. The 7 LEDs allow 9 different brightness settings. With only a 1.4W requirement, the frame induces a one-key operation. The integration of a 1000mAh battery ensures incredible service life. There comes a power indicator & USB port to give greater control.
Pros:
Highly durable with metal framework.
Silicone surface for an adjustable clamp.
Powerful battery, longer lighting time.
Complete 360° flexibility for the gooseneck.
Great electrical & heating protection.
Cons:
LEDs aren't dimmable enough.
Clamp may leave slight crumpling.
5. Vekkia Rechargeable 6 Warm LED Book
Thanks to its SMD LED technology, Vekkia LED is the perfect choice for bookworms and the best color light for reading at night. There comes a clip to use on books & laptops. The featured 6 LEDs induce an even, uniform illumination. Lighting up 3x more areas ensures an eye-care reading. With soft diffusion, the portable gives 3000K warm lighting for reading in bed.
An incredibly lightweight, sturdy frame ensures longevity. Using the rechargeable battery, you can enjoy a longer reading time. In fact, the 1000mAh battery lives up to 60 hours in a row. For 4 color modes, there come 3 different brightness levels. It requires about 1.2W, saving your electricity bill.
Pros:
Simple frame yet efficient performance.
Rechargeable 1000mAh battery inclusion.
3x more lighting with 6 featured LEDs.
4 power modes for 3 brightness levels.
High portability with a sleek construction.
Cons:
Accidental switch activation occurs.
Difficult to carry with light shape.
6. Etekcity LED Desk Lamp
Through a flexible design, the Etekcity lamp brings perfect lighting for reading. The incredibly simple build features 16 LEDs without any flicker. In fact, it ensures even lighting illuminates the entire book page. Using the bendable gooseneck, you can place the best LED lamp for reading light in any direction.
It allows you to ambiance the area with an incredible 256 color options. The LEDs support 3 brightness levels. There comes a 1000 mAh Li-polymer battery inside the base. With the rechargeable battery, it gives 2.5 – 6 hours of wireless use. The touch & slide control lets you operate the brightest lamp with ease.
Pros:
Adjustable angle for the gooseneck.
Wireless use with great portability.
Color-changing 256-night lighting.
Rechargeable battery with USB port.
Smooth touch & slide control panel.
Cons:
The base may tip over quite easily.
Gooseneck flexibility is limited.
7. Miroco LED Floor Lamp
The ergonomic Miroco lamp delivers a natural ambiance for space. With a delicate & soft light, the best dimmable LED color light comes without flicker. The reasonable 450 lm ensures a comfortable reading experience. Generating 1000 lux @ 30 cm distance, the lamp CRI reaches more than 80.
With a 10W power only, the light temperature ranges from 3000K to 6000K. Not to mention, there come 4 color temperatures with 4 brightness levels. The featured touch panel allows easy control. Using the rubberized gooseneck, you can adjust for tipping the light position.
Pros:
Excellent metal & plastic combo.
4 brightness & 4 temperature levels.
Effective lifespan of 20000+ hours.
Sturdy shell stabilizes square base.
Flexible head to illuminate perfectly.
Cons:
No protrusion markings for buttons.
The lamp gets warm over long operations.
8. LEPOWER Clip on Light
The LePower LED initiates an eye-friendly illumination for reading. In fact, the soft & comfortable light lets you enjoy the book without glare/flicker. Apart from its flexible design, the black finish greatly encourages the décor. The corded-electric system features a clamp for mounting and the best color light for reading at night.
Both lamp holder & arm come with a full 360° adjustment. Apart from reading, the best light for studying lets you perform other tasks quite well. You can set the lighting towards the book without repositioning the lamp. The first switch provides three settings whereas the second one features two controls.
Pros:
Highly durable & flexible framework.
Completely free angle adjustment.
2 different modes of color temperature.
Integration of 2 basic brightness levels.
Clamp system for suitable mounting.
Cons:
Not many color/brightness settings.
Poor location of featured switches.
9. CeSunlight Clamp Desk Lamp
With a full spectrum light, the Cesunlight Lamp ensures complete natural lighting. It features an ergonomic clamp for mounting. Thanks to the pad integration, the clamp leaves no scratches behind. Through uniform luminance, the LEDs come without flicker/dazzle even at the non-full loading mode.
There are 3 color temperature settings; each has 2 specific brightness levels. Therefore, you'll get a total of 6 brightness levels to have warm lights for the bedroom. Using a flexible gooseneck is likely to give better control over the functionality. Apart from the 4.8' long power cord, the pack includes one USB cable.
Pros:
Sturdily built for comfortable lighting.
Completely zero dazzling/flickering.
Flexible gooseneck allows uniformity.
Included clip & stand for the design.
Comes with 6 brightness with 3 colors.
Cons:
Size is somewhat very small.
Flimsy-sided in-line switches.
10. LACOKI LEDs USB Rechargeable Reading Lamp
When it comes to gooseneck flexibility, it's difficult to outrun the Lacoki lamp. With a circular construction, it simulates soft, comfortable natural light. The best lamp for reading diffusing reflection ensures clearer, more uniform lighting. There come 3 color settings, each featuring 3 brightness; offering a total of 9 control options.
Using the clamp with padding, it's easy to clip on any support. Combining aluminum with plastic, the heavy-duty frame stands for long time service. The built-in 1800 mAh battery can support up to 28 hours. With overload protection, its faster-charging interface requires 3 hours only.
Pros:
Eye-protecting LED illumination.
Total 9 settings for sensitivity.
Powerful rechargeable battery.
Fully 360° flexible gooseneck.
Sturdy built and included a USB cable.
Cons:
Gooseneck may feel flimsy.
The clamp size is rather small.
Verdict:
Good eyesight is undeniably one of the best gifts from the Almighty. You obviously won't appreciate the irony if it gets damaged by some poor-quality reading lights.
Even for occasional reading, everyone wants to enjoy the time with the book. And the best color lights for reading at night can definitely help you with that.
Following our review, we hope to deliver the most suitable choices for your bedtime experience. Each one has its specialty & you better settle down for the right one.