How to Make an Extra Bedroom in Your House
Perhaps, you have welcomed a new baby into your home or you simply need an extra bedroom for guests. Well, there is no need to pack up and move. Fortunately, there are tons of ways you can make an extra bedroom in your house.
Making an extra bedroom is more affordable than moving to another home. You just need to be a little creative about finding unused space and converting it into an extra bedroom.
Out of ideas? Don't worry. We are here to assist you with that. We are going to introduce you to some innovative ideas on how to make an extra bedroom in your house.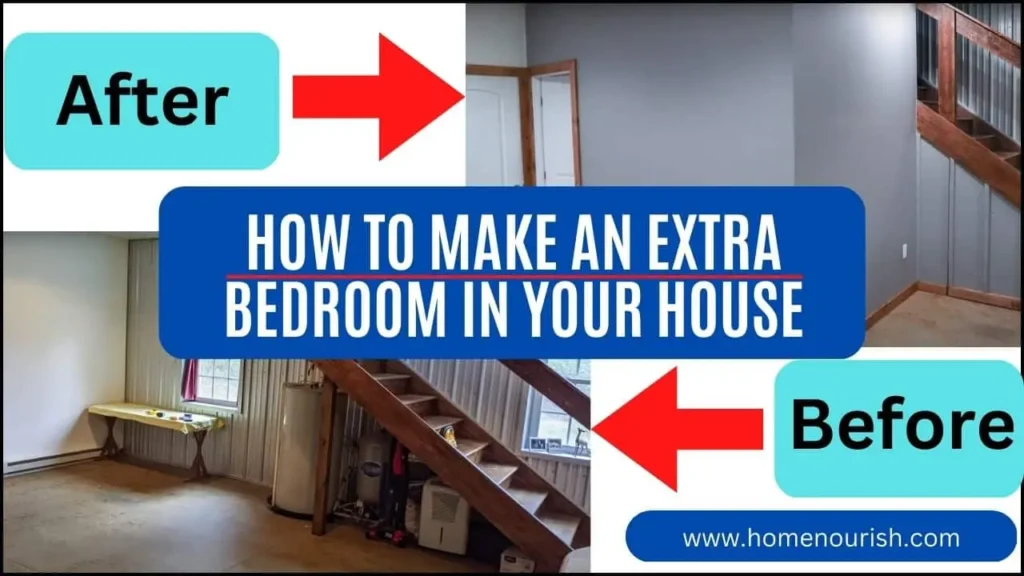 How to Make an Extra Bedroom in Your House
The cheapest options are room conversions. With a little rearranging and de-cluttering, you can easily make an extra bedroom.
If you have a considerably large bedroom, you can get away with dividing it into two bedrooms. However, you may have to add another window and lighting to ensure proper lighting.
If building a new wall is not an option, you can always use room dividers. Bookshelves and tall dressers can work too. This is an excellent choice for households with multiple children who don't require the additional space but want each child to have a separate room.
Loft conversions are the most popular choice for an extra bedroom. However, you have to consult a builder to make sure your attic can be used as a bedroom. If you get a green signal, then get started.
Key things you need to consider include having enough headroom as you must have around 2.3 meters to make a conversion space work. Moreover, you can consider the removal of chimney stacks for extra space. A safe staircase or ladder is a must if the room is for a child.
If your attic doesn't come with enough headspace, why not contemplate a roof extension? Of course, it will require some extra cash.
Garage conversions take little structural changes. Furthermore, if you have an elderly family member for whom climbing stairs is impossible, a bedroom in the garage is the perfect option for you.
You may need to cut a door to attach the garage to the house if it's not already connected. Garages can get very cold very soon, so proper insulation on the walls, roof, and floor is a must.
The extra room you need might be directly under your feet. Yes, you heard me correctly. Transforming an existing basement is less tedious than a loft conversion.
However, basements always get damp. So, it's important to waterproof your cellar first. As basements hardly have daylight. You will need to install proper lighting to make the space liveable.
If you are one of those lucky people to have enough ceiling height, you could add a mezzanine level for making an extra bedroom. It will give your house an interesting touch.
Your ceiling needs to be at least 4.4 meters for adding a mezzanine level. If you are enclosing it for privacy, make sure it gets enough light and air.
Mezzanine bedrooms are perfect for siblings. If your room doesn't have enough space for a staircase leading up to the mezzanine, you can use a spiral stair or ladder instead.
If you have the financial capability and space in your property, expanding your house may be a good choice. Whether you'll extend upwards or outwards, depends completely on your house and the available space.
It is more pricey than the rest, but if moving out is not an option you can consider it. What's more, if you plan to sell your house in the future, home extensions usually add more resale value.
Verdict 
So, which idea did you like the best? Nonetheless, making an extra bedroom can be costly depending on the kind of conversion you choose. Consider all your options before making up your mind.
Before starting, you will need to review building regulations. Remodeling or alterations may require permits. Therefore, take your time and choose the approach that works best for you.